SCOTIA BANK CHARITY CHALLENGE
Dear Friends,

You can help me make a difference in the lives of kids in need! That is why I am proud to support the Generations Foundation in the Scotia Bank charity challenge.

I will be walking/running the 5K in under 45 minutes on April 28th, 2013
http://my.e2rm.com/personalPage.aspx?registrationID=1723657#.UT-NFyYxPAo.email
Thank you very much for your generous support!
Mary Maraj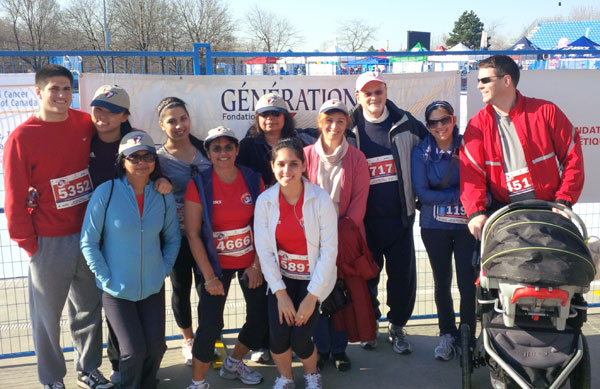 ---

ONE MILLION DOWNLOADS FOR CHARITY


From Mario Biferali:
"Be part of the OneMillionDownloadsForCharity.com challenge. Help me raise funds for the Generations Foundation and the Montreal Childrens Hospital. I've donated my song to these 2 important causes but I need your help.
99 cents can go a long way. Download the Instrumental song Till I See You Again for only 99 cents (Available at itunes, Amazon.com, Cdbaby etc…) and 100% of the revenue from every download will go directly to:The Generations Foundation to help them continue feeding thousands of Montreal children everyday, before, during and after school and The Montreal Children's Hospital to purchase much needed equipment so they can continue offering excellent care to Children and

It's easy, just visit: www.onemilliondownloadsforcharity.com and help me spread the word and reach our goal of One Million Downloads for Charity! Thanks for your support."
Mario Biferali
---
Generations Foundation feeds over 7500 underprivileged children in 96 schools and learning centers in and around Montreal, including the West Island. For more information, call Generations Foundation 514.933-8585.
---
Help the kids, please click here to "donate" or call (514) 933-8585 Fax (514)933-1855
Generations Foundation, C.P. Elysee 89023, Laval (Quebec) H7W 5K1
charity@generationsfoundation.com