2017 Scotiabank Charity Challenge at the Banque Scotia 5k de Montreal
Dear Friend,
On April 22nd 2017, I am participating in the Scotia Bank charity challenge benefitting the Generations Foundation.
The Generations Foundation feeds over 8400 undernourished school-children daily in 84 schools and 26 learning centers.
Please support my efforts to raise funds for the Generations Foundation by clicking on the link below:
https://secure.e2rm.com/registrant/FundraisingPage.aspx?SID=8435776&LangPref=en-CA&EID=207482
All donations over $10 will receive an automatic Official Canadian receipt.
Thank you for your valuable support!

Mary Maraj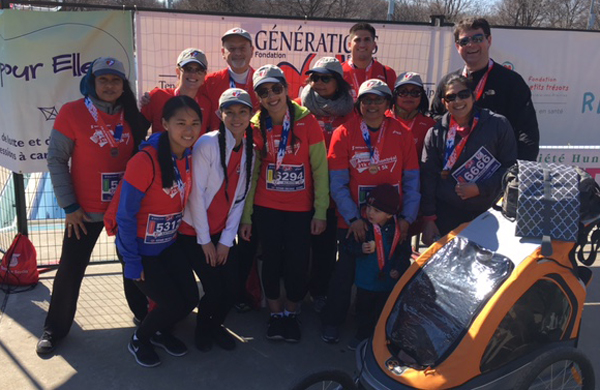 ---
Generations Foundation feeds over 8000 underprivileged children in 100 schools and learning centers in and around Montreal, including the West Island. For more information, call Generations Foundation 514.933-8585.
---
Help the kids, please click here to "Donate Here" or call (514) 933-8585 Fax (514)933-1855
Generations Foundation, C.P. Elysee 89023, Laval (Quebec) H7W 5K1
charity@generationsfoundation.com